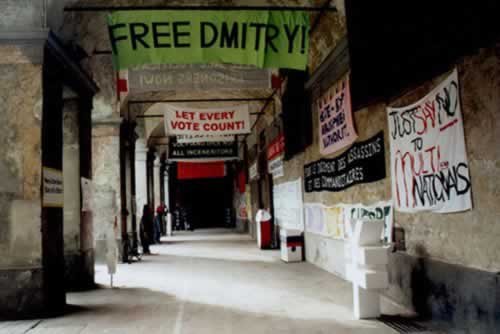 Imagine a world where I speak for you and you speak for me.
An arcade dedicated to the ideas and concerns of others. A walk-through collage - some things we recognise, some things we believe, some we disagree with, and others we don't understand. We are left with a kind of evidence: of many imaginations, which in sum point towards the potential for a different world
Exhibition text
Special Thanks to Lynne Wilson, Louise Milne, protoacademy, Michelangelo Pistoletto, calc and all the BIG staff.
The Other March, BIG Torino 2002, Turin, Italy
19 April - 19 May 2002
Catalogue ISBN 88-900196-1-1
back to protest objects III home I projects III www.bigtorino.it